Yusuff Ali is the Managing Director of EMKE LuLu Group of companies headquartered in Abu Dhabi. It also owns the Lulu Hypermarket chain in Middle East. It has been diversified into retail in many significant areas. He is one of the best NRI Business Personalities in India. He is known for the Smart City Project with prime roles in the social and economic developments in Kerala.He is having a net worth of $1.5 billion which stands him in India's richest people list.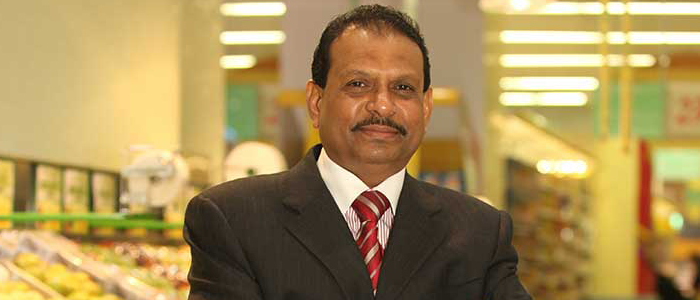 Yusuff wasborn on November 15, 1955 in Thrissur district situated in Kerala. His schooling was in Nattika. He pursued diploma in Business Management & Administration. In 1973, he left forAbu Dhabi. His uncle MK Abdullah is the chairman of EMKE Group of companies. Yusuff being inspired by his uncle wanted to start up his career. He mainly developed the import and wholesale distribution of the group. Later he ventured in to the supermarket business by launching Lulu Hypermarket in 1990s. At this time the UAE's retail sector was witnessing a major change with the traditional groceries and supermarkets.


He is married to Shabira and the father of three daughters Shabeena, Shafeena and Shifa. He is now building the Lulu Hyper Market which is the Asia's Biggest Shopping Mall in Cochin. He also has two Marriott hotels in Cochin.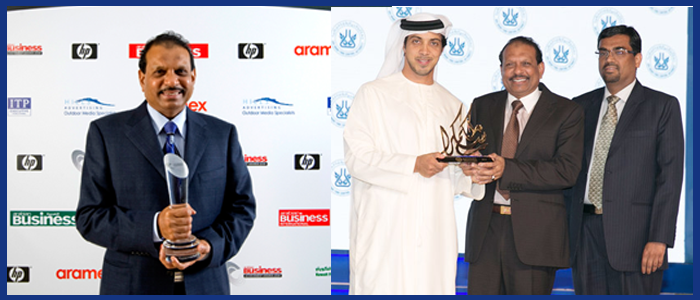 About the company
Emke Group also known as LuLu Group International is family oriented business ventured, is famous for Super Markets, Shopping Malls, Department Stores, Recreation Centers and Hyper Markets etc. which is headquartered in Abu Dhabi.It is situated in different parts of the world. Most of the employees of Lulu Shopping Malls are from Kerala. Under Yusuff Ali it started the include import and distribution of frozen products from Europe and the US. It included food & non-food categories. It also has cold storages, meat and food processing plants, large-scale of import to hotel groups, catering companies and shipping services.


As a Philanthropist
His charitable trusts were active both in India as well as in the Gulf countries. The LuLuGroup joinedDubai Cares and adopted schools in Gaza and Nepal. He opened a multi-faith funeral center for the Indian community in Sharjah that spread across 8.3 acres. During the Gujarat earthquake, Tsunami Relief Fund in Asia, and Typhoon and flood relief, he donated generously for the victims. He bought a land for Christian community and built churches and secures cremation grounds for the Hindu in the Gulf. He also helped the Indians during the amnesty period in the Gulf when hundreds of Indians lost their livelihood.He helped to rehabilitate people who lost their lives in the Calicut market fire.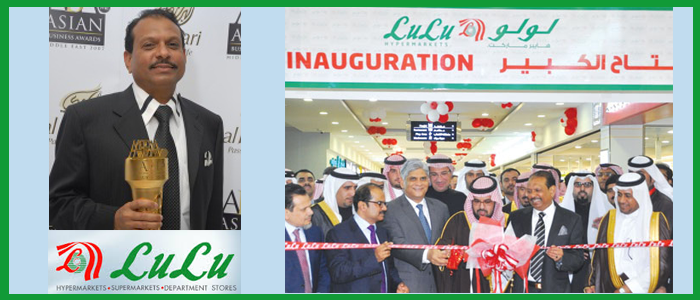 Awards
In 2005, he received thePravasiBharatiyaSamman Award by the President of India, A.P.J.AbdulKalam.
In 2008, he is awarded Padma Shri by President of India Smt.PratibhaPatil.
In 2010, he conferred the Businessman of the Year Award by the State Forum of Bankers' Clubs- Kerala for his contributions towards the country's economic and financial development.
In 2012, he received the Lifetime Achievement Award at the inaugural Indian CEO Awards, Arab Business Leader of the Year in Ras Al Khaimah and Most Influential Asian Business Leader in the MENA region by Forbes ME.