Rohinton Soli is commonly known as Ronnie Screwvala. He is the founder and CEO of UTV Group. This group includes UTV Software Communications, Bloomberg UTV and UTV Motion Pictures. He has also founded UEducation Pvt. Ltd. which is an online education company.Ronnie was the Managing Director of Disney- UTV India, Managing Trustee of the Swades Foundation and Founder & Advisor of Unilazer Ventures Ltd. Later he quit the company and exited the media and entertainment sector in the year 2014.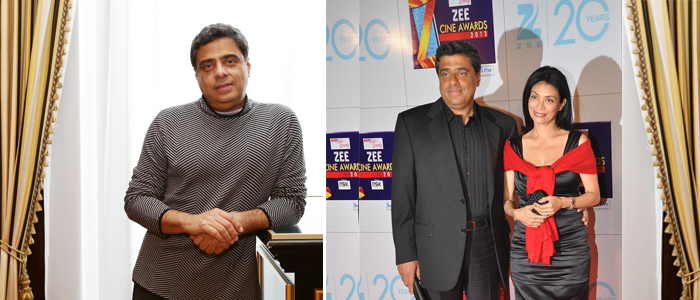 Personal life
Ronnie was born on 8th June, 1956 in Mubai. He belongs to a Parsi family. His father worked in a British Firms as an executive. Ronnie had interests in theatre, hence was associated with famous theatre productions like Pearl and AlyquePadmasee.He portrayed the roles of Harold 'Happy' Loman in Death of a Salesman and Cassio in Othello. He then stopped rehearsals and concentrated on his career. He completed his schooling from Cathedral and John Connon School. He completed his degree from Sydenham College.


In 1981 he started his own company Network which provided services in affluent Cuffe Parade area as local cable operator. In 1990 he co-founded UTV along with his wife ZarinaScrewvala and DevenKhoteand become first independent production house in Indian Entertainment industry. Initially UTV started producing advertisements and corporate films and soon started producing quiz shows and short films for Doordarshan. He is a self-made man and an iconic figure in the networking media industry.Soon UTV started producing shows for broader audiences, it is credited for first reality show in India named SaanpSeedi and first daily soap opera Shanti in Indian television.


He was the first introduce cable television in Mumbai. His struggles made him to survive in the entertainment networking industry. He adopted a studio approach to film production which made him grow into success. His production house has carved a place in the global market. He partnered with international media giants such as Walt Disney, Fox Searchlight, Sony and Overbrook Entertainment with the view to explore and extend his international reach. His channel UTV featured Japanese animated shows and other regional language shows. He has launched many other television channels such as UTV Bindass, UTV Action, UTV World Movies, UTV Movies, etc. In 2007, his company also undertook making of gaming software and content. He has co-produced movies like 'I Think I Love My Wife', 'The Happening' and 'The Namesake'. These made huge success.


As a Philanthropist
Ronnie laid the foundation of Society to Heal Aid Restore Educate (SHARE) for rural development in Maharashtra. It was renamed as Swades which has provided the state with drinking water in several villages.
Awards
Ronnie was named in the Esquire's Listof the 75 Most Influential People of the 21st Century. He was listed in amongst 25 Asia's Most Powerful by Fortune Magazine. He was also named the Entrepreneur of the year by Ernst & Young.